FNTC Webinar on May 5, 2022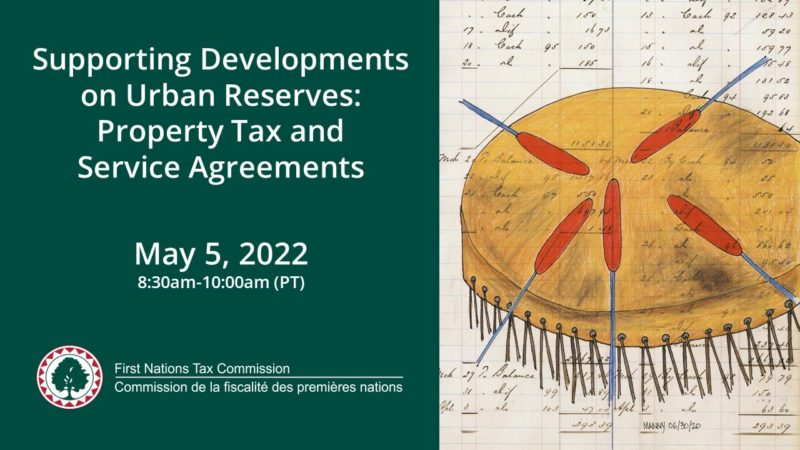 Supporting Developments on Urban Reserves: Property Tax and Service Agreements is a 90-minute webinar presented by the First Nations Tax Commission that outlines how First Nation property taxation and tax-based service agreements can maximize the fiscal benefits of developments on urban reserve lands, including Treaty Land Entitlement and ATR lands.
Find out why over 160 First Nations across Canada are using tax jurisdiction to improve community services and infrastructure.
What is it About?
Overview of the First Nations Fiscal Management Act (FMA)
Exercising Fiscal Powers on First Nation Lands
Taxation and Assessment
Other FMA Fiscal Tools
Tax-based Service Agreements
Who Should Attend?
Chief and Council
Senior Administrators
Tax Administrators
Lands Managers
Economic Development Managers
Register for FNTC Webinar on May 5, 2022